We now have a whole bunch of US Airport General Aviation Fact Sheets!
What are Fact Sheets?
These are 1-page documents written by Customs & Border Protection about select airports in the US, and they tell pilots pretty much all the important stuff they'd need to know about customs procedures at each one:
Opening Hours
Contact Info
Permission To Land Procedures
Some blurb on what to expect for the Inspection Process
What do they look like?
This:
Where did you find them?
We didn't – NBAA did!
For some reason, these Fact Sheets are really hard to track down – they don't seem to be up on any of the CBP webpages as far as we can tell.
So the brave fact-miners at the NBAA had to go deep down into the CBP cave network to chisel them out of the walls for us. Thanks to them for their sterling effort!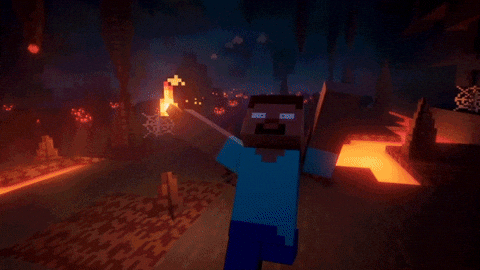 How many you got?
NBAA have provided them for 26 US airports. If you want to download one, just click on the airport below:
KBFI/Boeing Field, WA
KBGR/Bangor, ME
KBRO/Brownsville, TX
KCAR/Caribou Municipal, ME
KDAL/Dallas Love Field, TX
KELP/El Paso, TX
KFLL/Fort Lauderdale, FL
KFXE/Fort Lauderdale Executive Airport, FL
KFPR/Fort Pierce, FL
KGRB/Green Bay, WI
KHOU/Houston, TX
KHPN/White Plains, NY
KIAD/Washington Dulles, VA
KLAX/Los Angeles, CA
KLRD/Laredo, TX
KMFE/McAllen, TX
KMIA/Miami, FL
KOPF/Opa-locka Executive, FL
KPBI/Palm Beach, FL
KSDM/Brown Field, CA
KTEB/Teterboro, NJ
KTMB/Miami Executive, FL
KTUS/Tucson, AZ
PAHN/Haines, AK
TJIG/Fernando Luis Ribas Dominicci, San Juan
TJSJ/Luis Munoz Marin, San Juan
And since we first published this article, we've had a flood of additional Fact Sheets sent in from OPSGROUP members!
KRIC/Richmond, VA
KPDX/Portland, OR
KMLB/Melbourne, FL
KTOL/Toledo Express, OH
KCLT/Charlotte, NC
KMEM/Memphis, TN
KSUS/St Louis, MO
KPTK/Oakland County, MI
KFAR/Fargo, ND
KAFW/Fort Worth, TX
KABQ/Albuquerque, NM
KGSO/Greensboro, NC
KBUF/Buffalo, NY
KMCO/Orlando, FL
KBED/Bedford, MA
KACY/Atlantic City, NJ
KBZN/Bozeman, MT
KILM/Wilmington, NC
KUGN/Chicago Waukegan, IL
KOMA/Omaha, NE
KEGE/Eagle, CO
KAUS/Austin, TX
KSJC/San Jose, CA
KMSY/New Orleans, LA
One disclaimer here: CBP do update these Fact Sheets fairly regularly, so if you're heading somewhere and want the most up-to-date version, contact CBP at that specific airport and ask for the latest copy. Or alternatively, sign up with CST Flight Services who have compiled a database of these. Of the 392 airports where CBP is present, approximately 268 have published Airport Fact Sheets – CST has copies of all of them, and they keep them updated!

Great! These Fact Sheets remind me of something else…
Airport Lowdowns? These are our 1-page docs about certain airports, with some useful, practical, operational stuff. The threats, risks and gotchas that you discover with experience.
They look like this:
The idea behind these Airport Lowdowns is that a lot of pilots might not have access to loads of shared information on specific airports. If you do not fly somewhere regularly, or do not work for a big airline, then the only information you will have on certain airports is what you can read off the charts and in the AOIs. Airport Lowdowns are our way of trying to share this information between you all!
So far, we've made 70 of these. Here are the airports we have Lowdowns for:
OPSGROUP members can find these Airport Lowdowns by heading over to Airport Spy on the Dashboard. Just search for an airport, click on "Documents", and hey presto, it's right there!
If you have experience going into an airport and spotted something unusual, odd, tricky or interesting then send in that Airport Spy report pronto! Or even drop us an email with a quick report of how your trip went, and we will let everyone else know!
More on the topic:
More reading: