Groundhog Day
Do you know, these ATC strikes are becoming so predictable now that we don't even need to write a new article for each one? It's amazing. We just take the old article from the previous strike, edit the dates, switch in the new Notam, and hit publish.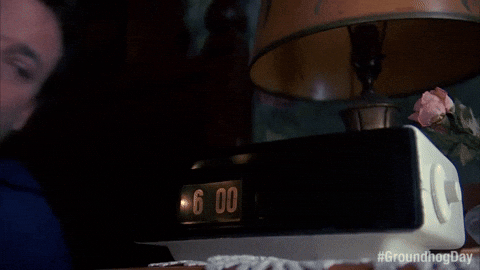 So, here we go…
Yet Another French ATC Strike
There's an ATC strike planned on Feb 7.  The strike actually starts at 1700z on Feb 6 until 0600z on Feb 8, and could include controllers at all French ACCs and airports.
It may also impact French overseas territories, so keen an eye on the Notams at the likes of NTAA/Tahiti, SOCA/Cayenne, TFFF/Martinique, TFFR/Pointe a Pitre, FMEE/La Réunion, and FMCZ/Mayotte airports as well as those in France.
Where's the Notam?
There isn't one yet. These seem to be getting published later and later prior to ATC strikes in France. We'll add it here when it gets published.
What's the impact going to be?
Like most of these French ATC strikes, the full impact will only be known once the strike begins and they see how many controllers haven't turned up for work.
But we're guessing the impact will likely be the same as the two strikes they've already had this year:
Airlines cutting flights at LFPO/Paris Orly
Delays for flights to other airports (especially LFSB/Basel, LFTZ/St Tropez, LFMD/Cannes, LFML/Marseille, LFMN/Nice)
Minimal impact to overflights
Strike action maybe also extending to French overseas territories too
Routing around French airspace
The Tango Routes off the west coast of France will most likely be restricted, so expect some delays here.
During the strike period, Tunisia normally allow overflights without the need for an overflight permit. Algeria usually allow scheduled commercial flights to overfly its airspace without a permit, but all other flights must have one. If you're routing through Tunisia/Algeria, just make sure to add the right AFTN codes on flight plans! That means as well as filing your FPL to the normal Eurocontrol addresses, you must also include those for Algeria (DAAAZQZX) and Tunisia (DTTCZQZX and DTTCZRZX) – and make sure these are included for any subsequent DLA messages as well.
Where's the thing they publish telling us how bad it's gonna be?
Ah yes, the Mitigation Plan. This is the thing that contains more info on Tunisia/Algeria routings, Canaries routings, plus a lot more info on planned restrictions for the strike. The haven't published this yet. Soon as they do, we'll share it here.
More on the topic:
More reading: